Junior Youth
The aim of the Junior Youth Spiritual Empowerment Program is to assist junior youth (ages 12-14) to take ownership for their spiritual and intellectual development, to develop a strong sense of purpose and the volition needed to make good decisions, and to engage in meaningful social action in their communities. Thus, the Program attempts to:
Assist them to recognize the moral issues underlying everyday decisions and identify the moral implications of speech and action
Empower them to channel their energies towards both strengthening their own character and to serving their community
The premise
is that creative attention must be devoted to involving junior youth in programs of activity that will engage their interests, mold their capacities for teaching and service, assist them to transform their communities, and involve them in social interaction with older youth.
"Concern for the moral and spiritual education of young people is asserting itself forcefully on the consciousness of humanity, and no attempt at community building can afford to ignore it."
Youth

The age of 15 is seen as the age of spiritual maturity when young people are capable of taking responsibility for their spiritual life. The Bahá'í writings inform the vision for the capacity of youth when they have been educated properly and cross the threshold of maturity by stating that

"The period of youth is characterized by strength and vigor and stands out as the choicest time in human life. [It should be distinguished by] sanctity and detachment, loftiness of purpose, magnanimity, spiritual qualities….".

Within the group the youth study character development themes, develop the power of expression, discuss difficult issues with peers, create art, play cooperative games, engage in healthy recreation and plan & carry out service projects.


For schedules of Jr. Youth and Youth activities please contact us.
Email: lsaabbotsford@yahoo.ca

Mailing address: PO Box 625, Abbotsford, BC V2T6Z8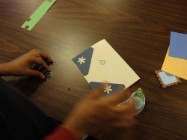 Making "caring cards" for community members.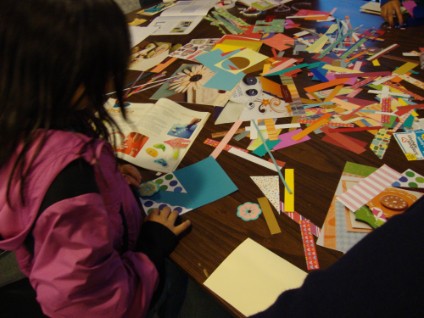 O Lord! Make this youth radiant...
OLord! Make this youth radiant, and confer Thy bounty upon this poor creature. Bestow upon him knowledge, grant him added strength at the break of every morn and guard him within the shelter of Thy protection so that he may be freed from error, may devote himself to the service of Thy Cause, may guide the wayward, lead the hapless, free the captives and awaken the heedless, that all may be blessed with Thy remembrance and praise. Thou art the Mighty and the Powerful.
'Abdu'l-Bahá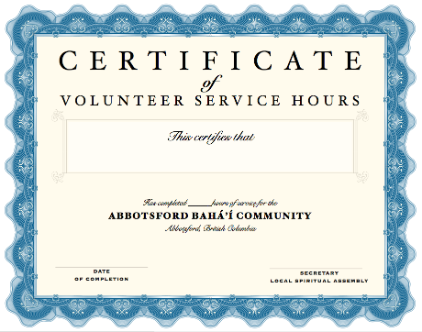 Are you a youth needing volunteer service hours for school?
Come train to be a youth animator and help your peers to make a positive difference in the world.